MANAGEMENT & TECHNICAL TEAM
West Island Brands Inc. has assembled a top-notch technical team to complement the proven executive talent of the company's founders. Management can be contacted and further information can be requested by emailing info@westislandbrands.com.
Boris Ziger MBA
CEO and Chairman of The Board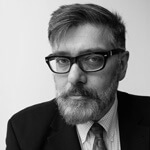 Boris Ziger has over 25 years experience in the Capital Markets and has been instrumental in the establishment and financing junior companies. For the past 15 years Mr. Ziger has been involved largely in the resource sector and has worked closely with many companies holding both board and senior management positions. Mr. Ziger has been appointed Chairman of the board of directors.
CHARN DEOL PHD
Chief Financial Officer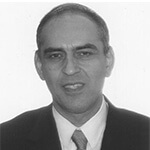 Charn Deol has an extensive understanding of the marijuana industry having been an advocate for the legalization of marijuana since his studies at the University of British Columbia. Mr. Deol is a physiological psychologist by profession having earned a M.A. in psychology from UBC and a PhD in counselling psychology from Columbia State College. Charn Deol also has over 30 years of experience in the financial markets. He has served on both private and public company boards.
Meissam Hagh Panah
Independent Director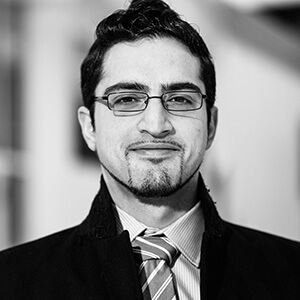 Mr. Hagh Panah was born and raised in Italy. He speaks six languages and Panah's has understanding of the complexity and diversity of North American and European culture which furthers his understanding of the challenges of this new and ever changing cannabis market. Mr. Hagh Panah brings 10 years of international affairs and business development experience in a variety of industries with a special focus in the past few years on the Cannabis & Hemp sector in Québec and worldwide.
Before joining West Island Brands, Mr. Hagh Panah consulted for several companies in their cannabis licensing application process with Health Canada. After immigrating to Canada in 2008, he obtained a Certificate in Administration from HEC Montreal while working in diverse management roles in Montreal's technology sector.
Roop Mundi
Director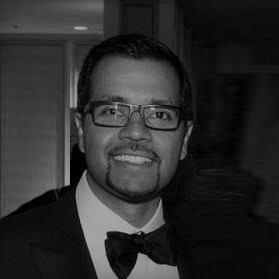 Mr. Roop Mundi currently serves as Chief Executive Officer of Infuzed Brands Inc. Infuzed is a beverage company that focuses on CBD infused beverages. Infuzed is available in over 150 retail locations across the United States. In addition, Mr. Mundi owns and operates Mundi Capital Ventures – a private equity firm focused on consumer products distribution and logistics. Included in Mundi Capital's investment portfolio is Jilong Plastic Products (North America) Inc. which is the sales, marketing and logistics arm of Shanghai Jilong Plastic Products – the third largest PVC producer of consumer goods worldwide. Mundi Capital currently provides logistics services and solutions for Weveel Products LLC, LoopScooters, Volm Industries and GrillTime Inc.
Prior to Mundi Capital, Mr. Mundi served as Vice President, General Counsel of RCI Capital Group Inc., a private equity firm based in Vancouver focused on Asia based transactions in the technology and energy markets. In addition, Mr. Mundi was Vice President, General Counsel of Kingsdale Shareholder Services Inc., the largest proxy and corporate governance firm in Canada. Prior to Kingsdale, Mr. Mundi was an Associate at Cassels Brock & Blackwell LLP focusing on corporate finance and securities in the real estate, technology and mining sectors. Mr. Mundi currently sits on the Board of Directors for Loopshare Ltd. Loopshare is publicly listed and is an emerging global leader in ridesharing, micro-mobility and sustainable transportation. Mr. Mundi holds a Bachelor's degree from North Carolina State University, a Master's degree from the University of Toronto and a law degree from the University of British Columbia.
Ali Gerba
Director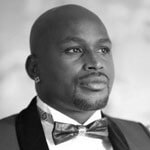 Mr. Gerba developed a passion for soccer that led to a professional career. He has played throughout Europe, including the English League One, the US and in Canada for both Montreal Impact and Toronto FC. Mr. Gerba has also represented Canada at the international level as a member of Canada's National Soccer Team and, still remains one of Canada top international goal scorers. Ali Gerba and his family have been very successful within Montreal's business community, creating a special liaison with African countries and working closely with government agencies for the development of business opportunities in Quebec and Canada.
MARCEL R. TREMBLAY
Advisor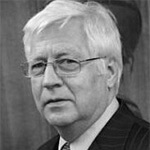 Mr. Tremblay resides in Quebec City and is a former Member of Parliament. First elected in 1984 as a Federal progressive-conservative member of parliament, he occupied a number of important positions in the House of Commons, including Parliamentary Secretary to the Deputy Prime Minister, to the Minister of Finance and to the Minister of Justice and Solicitor General of Canada.
Mr. Tremblay was the representative of the Canadian government at the U.N., N.A.T.O. and O.E.C.D. He  attended la Sorbonne (Paris, France) and the University of Ljubijana (Yugoslavia) to study Economy and Politic Science. He graduated from Laval University in Quebec City with a Bachelor's degree in Commerce (B.Sc.C.) and a Master's in Accounting (M.Sc.C.) in 1967.